Control Panel Nameplate/Control Panel Name Plate Manufacturers in Pune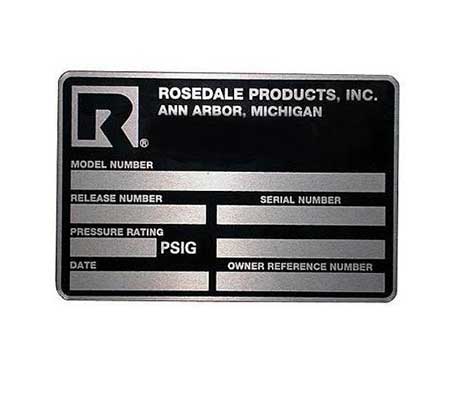 Control Panel Nameplate, Control Panel Nameplate manufacturers, Control Panel Nameplate manufacturers in Pune, Control Panel Name plate, Control Panel Name plate manufacturers, Control Panel Name plate manufacturers in Pune
We are the best Control Panel Nameplate/Name Plate Manufacturers in Pune. It is a label that is attached to a control panel. It typically contains information such as the name of the panel, the manufacturer, the model number, and the serial number. These nameplates are important for identification and maintenance purposes.
These Nameplates/Name Plates are typically made from a durable material, such as stainless steel or aluminum. They are often engraved or printed with the required information. Control panel nameplates can be purchased from a variety of sources, including online retailers, specialty stores, and even some department stores.
When choosing a Control Panel Nameplate/Name Plate, it is important to consider the size, shape, and material of the nameplate. It is also important to consider the amount of information that needs to be displayed on the nameplate.
We have wide range of Control Panel Nameplates/Name Plates like Rectangular Acrylic Control Panel Nameplates, Electrical control panel nameplates, Aluminum Control Panel Nameplate, Control Panel Anodizing Nameplate, Control Panel Indication Nameplate, 7x5inch Control Panel Aluminum Nameplate, Rectangular SS Control Panel Nameplates, industrial control panel Nameplate, Anodized Aluminum Control Panel Board Etched Nameplate, Engraved Control Panel Nameplates, BMW Control Panel Nameplate in Pune.
Here are some of the benefits of using a control panel Nameplate/Name Plate:
Identification: Control panel Nameplates/Name Plates help to identify the control panel. This is important for maintenance purposes, as it allows technicians to quickly and easily identify the panel they are working on.
Information: Control panel nameplates provide important information about the panel, such as the manufacturer, model number, and serial number. This information can be useful for troubleshooting problems or ordering replacement parts.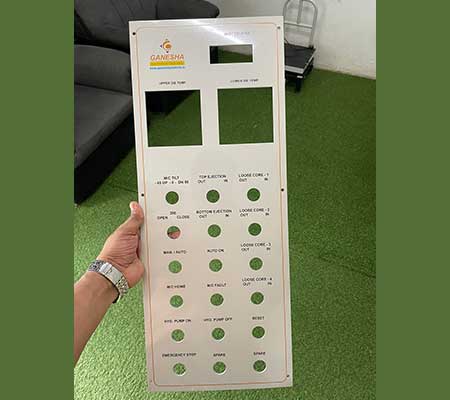 If you are looking for a way to identify, inform, and protect your control panels, then a control panel nameplate is a great option.