Barcode Label, Metal Barcode Label Manufacturers in Pune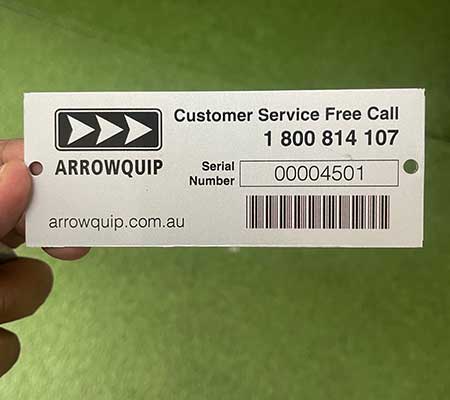 We are manufacturers of Barcode Label, Metal Barcode Label in Pune. Our product include Metal Barcode Labels, Durable Metal Barcode Labels, Metal Labels, Aluminum Barcode Labels, Asset Barcode Labels, Aluminum Label and Aluminum Barcodes, Pearl Barcode Label, Stainless Steel Barcode Labels.
We take pride in providing Barcode Label to all of our valued customers. All implemented surfaces are identified by the provided barcodes. This barcode, which is best in class and offered in the market with various sizes and accurate data information, is made of rust-proof metal. The printing on a metal surface resists fading and maintains its quality under adverse circumstances.
Product Description:
We manufacture barcode labels for use in extremely hostile environments. These can survive any conditions and have a lifespan of more than 15 to 20 years. These are quite helpful for managing and tracking assets.
Details
Laser-marked/chemically-etched
Lifetime durability
Best for outdoor use
Corrosion-resistant
Custom design
Applications
Industrial equipment
High temperature environments
Caustic environments
Extended UV exposure
Food processing plants
OEM / manufacturing