Industrial Sticker Manufacturers in Pune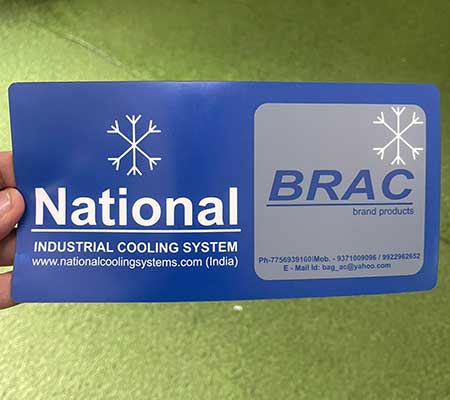 Industrial Sticker, Industrial Sticker Manufacturers, Industrial Sticker Manufacturers in Pune, Industrial Sticker in Pune
We Mrugesh Laser Engravers are manufacturers of Industrial stickers, Pu Coated Dome Sticker, PU and Epoxy Dome Sticker, Industrial Safety Sticker and PVC Stickers, Printed Stickers, Designer / Printed / Electronic Stickers from Pune. An industrial sticker is used for product identification, safety regulations, asset tracking, and more. These labels are cost-effective alternatives to traditional metal plates.
In order to manufacture different kinds of stickers and nameplates, such as machine safety stickers, safety signs, instruction stickers, polycarbonate / polyester stickers, overlay stickers, vinyl stickers, aluminum nameplates, steel nameplates, tags, and so forth, we have a facility that is well-equipped. From so many years, our group of industry experts has provided services to clients all around the world.
High-quality industrial stickers are a specialty of our manufacturing business. We produce stickers from premium raw materials and offer them for sale at reasonable prices. Industrial decals are an investment because the materials are made to withstand adverse weather conditions and never fade. Professionals from our organization will adapt the industrial-grade stickers to your requests and value your opinion
We specialize in producing industrial stickers for a variety of uses. These kinds of stickers are printed with operating instructions, machine safety instructions, etc. Industrial stickers can be produced from a variety of materials, including polyester, polycarbonate, and vinyl. Based on the operational and working conditions, adhesives can be selected.
Industrial Sticker, Industrial Sticker Manufacturers, Industrial Sticker Manufacturers in Pune, Industrial Sticker in Pune