(PC Sticker) Polycarbonate Sticker Manufacturers in Pune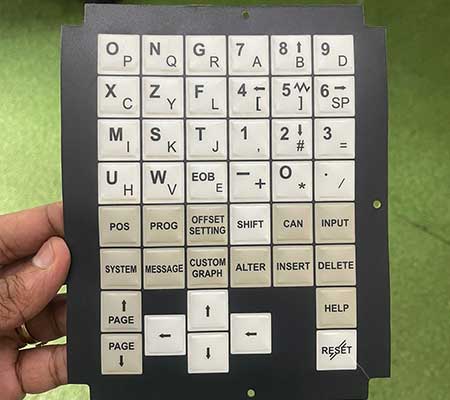 Mrugesh Laser Engravers are Manufacturers of Polycarbonate Sticker/PC Sticker in Pune. You can find a large selection of high-quality polycarbonate stickers at a reasonable price at Mrugesh Laser Engravers in Pune. As manufacturers of polycarbonate sticker from Pune, we mainly provide these materials for applying to electrical equipment or machinery. Because of the sticker's strong adhesive, it will not be easy to remove it from the surface it is affixed to. This sticker provides the best stability in all difficult climatic situations and is very tear-resistant.
As it is referred to as heat resistant, it has a remarkable capacity to withstand temperature changes. The designs imprinted on this sticker give the machinery or equipment a nice appearance. Stickers made of polycarbonate are resistant to extreme weather and other elements, so they will endure a lot longer and guarantee that the product will arrive on time. Because we have great creative artists, Mrugesh Laser Engravers' polycarbonate stickers have become popular in a variety of manufacturing facilities all over the world.
Notable Features Of Polycarbonate Stickers:
Highly tear-resistant
Very easy to stick
Smooth surface finish
High adhesive
Completely visible even from the far place
Thermal property is high as it ensures greater flexibility and adaptability.
Available in vibrant colors
We work hard to offer a wide selection of Polycarbonate Stickers to our customers so they can clearly identify the things they apply them to. They can be used on items like refrigerators, pressure cookers, washing machines, and more. Our sticker is available in a variety of styles. The stickers, which are available in a variety of sizes and forms while retaining their vivid nature, may be very flexible and adaptable thanks to its rich thermal property. In this collection, we provide a wide range of colorful stickers that appear chic and appealing.